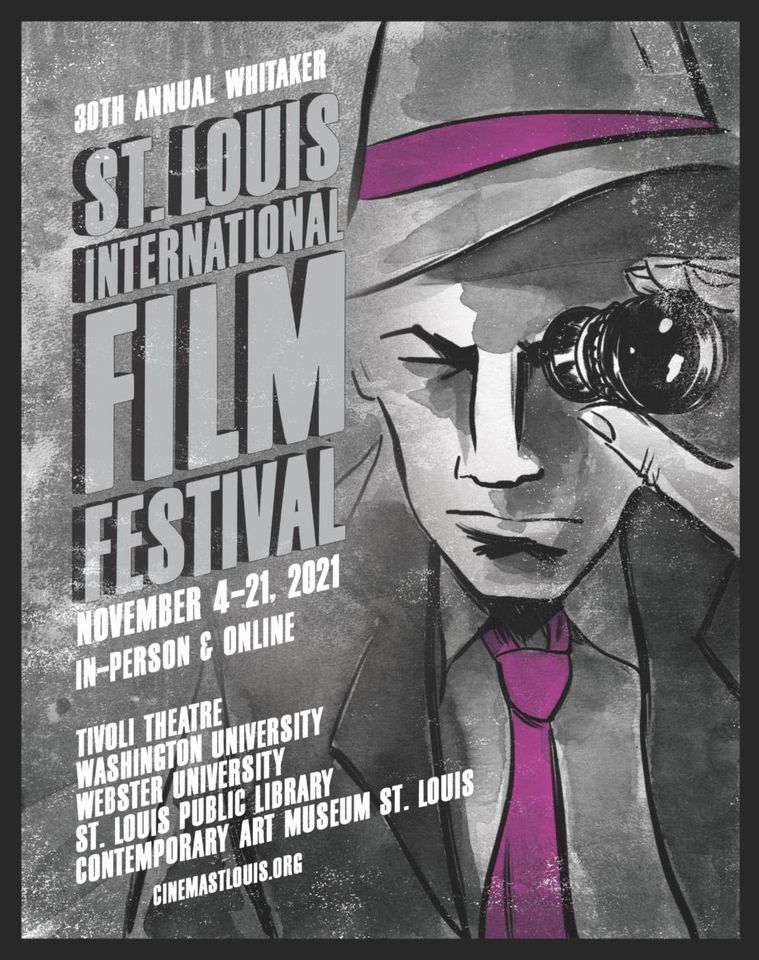 Recently announced: A big change for Cinema St. Louis, presenter of the St. Louis International Film Festival (SLIFF).
After nearly 19 years with Cinema St. Louis (CSL), the arts nonprofit that presents the St. Louis International Film Festival (SLIFF) and other annual film festivals and events, executive director Cliff Froehlich has announced his retirement at the end of June 2022.
"I'm pleased to be leaving CSL in excellent fiscal shape, despite the considerable challenges of the past two years, and I'm confident that the Cinema St. Louis board and current staff will offer exceptional support to whoever follows me as executive director," says Froehlich. "Our stellar development director, Bree Mansicalco, has guided our fundraising efforts since she joined CSL, so nothing will change in that regard, and my longtime colleagues Chris Clark and Brian Spath will provide strong organizational continuity."
The process of identifying Froehlich's successor is well underway, and he'll serve as a consultant through this year's SLIFF to help in the transition.
"We are so grateful for Cliff's leadership of Cinema St. Louis over the last 19 years," says David Johnson, chair of Cinema St. Louis and president/executive producer at Coolfire Studios. "He has substantially increased the scope and quality of the St. Louis International Film Festival while also shepherding our organization through the challenge of holding a festival amid a pandemic. While we will miss Cliff, he has certainly earned his retirement. At the same time, we embrace this opportunity to select a new executive director of Cinema St. Louis to continue to build on Cliff's work."
Froehlich first served as executive director of Cinema St. Louis in 2001 and 2002, before leaving to become the arts-and-entertainment editor of the St. Louis Post-Dispatch. He then rejoined CSL as executive director in 2006. Before his first tenure at CSL, Froehlich worked from 1983-2000 in a variety of editorial capacities (including executive editor) at the alt-weekly Riverfront Times. From 1995-98, he simultaneously served as managing editor of St. Louis Magazine. Since 1984, Froehlich has taught courses in film studies as an adjunct faculty member at Webster University. He's also a co-founder of the Metro East Humane Society, based in Edwardsville, Ill.